We want to announce that our Firstof2020 Contest is finally over! A special thanks to all the creative people who participated. Your participation spirit made this contest more interesting and competitive.
Recently Artistter ran a contest for all the artists ( don't forget to send your entries for the next contest , don't miss the next one). We asked them to send us their first of 2020 paintings artworks.
We are thrilled to see the number of submissions & great feedback we received from our Artistter community. It was a great challenge to select the top 10 artwork among the bests. But we are honored to support such an amazing & creative artist community which is a true gem to our society. It is very satisfying for us to see your comments and likes on our posts. It makes us excited to improve our platform as we have continued to do so over time.
Artistter has decided to share some of our favorite entries that have some deep artistic messages from this contest. We have chosen these artworks on the basis of creative work.
We have got more than 65+ Entries (Artistter Facebook Page) Congratulations to all the top-10 Entries and wish you good luck for future exciting contests.
Here are the top 10 best paintings we have selected. Give a huge shout out to our Artistter family and promote their talent on other platforms too.
1. A Beautiful Indian Lady
This picture is showing a beautiful Indian lady wearing a mesmerizing traditional cultural dress. The beauty of any lady can be best defined by wearing the ethenic dress that makes them appear more charming without losing cultural dignity. The artist tried his best to show "a woman's feeling of pride" towards Indian culture through this art picture.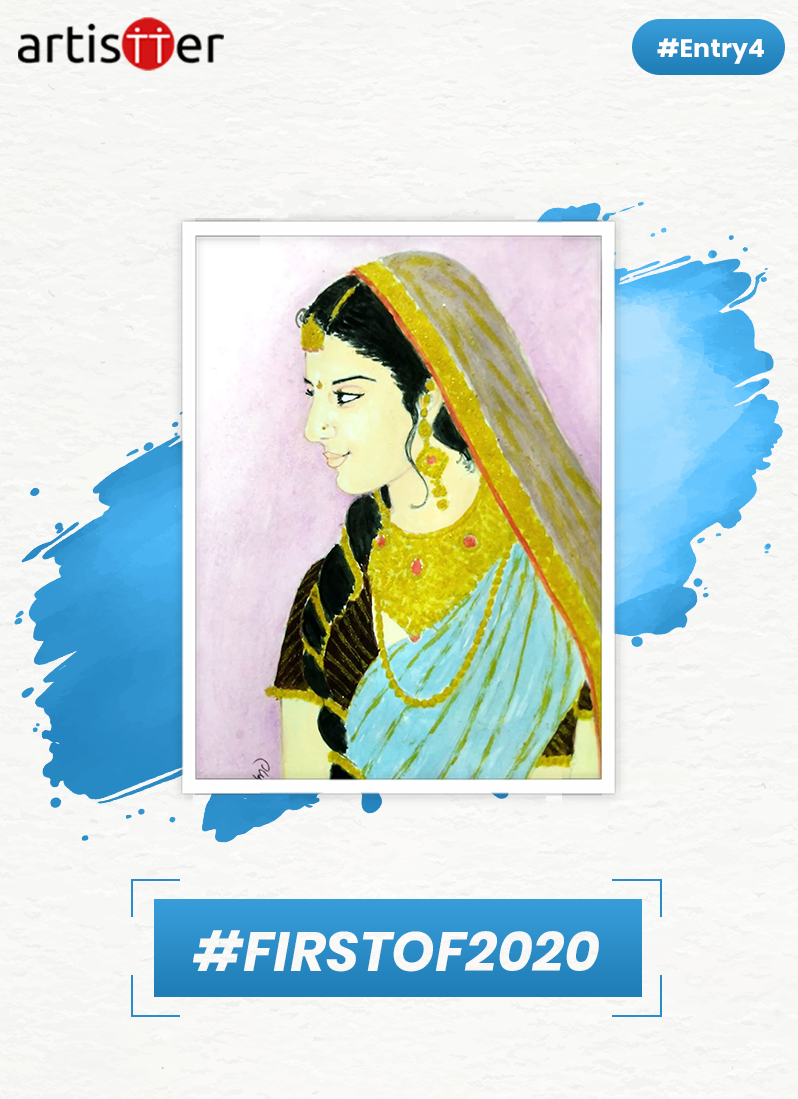 2. The Maharashtrian Lady
Again, credit goes to our talented artist for showing an Indian woman's dignity though her ethenic attire. This is a traditional Maharashtrian attire worn by ladies of Maharashtra.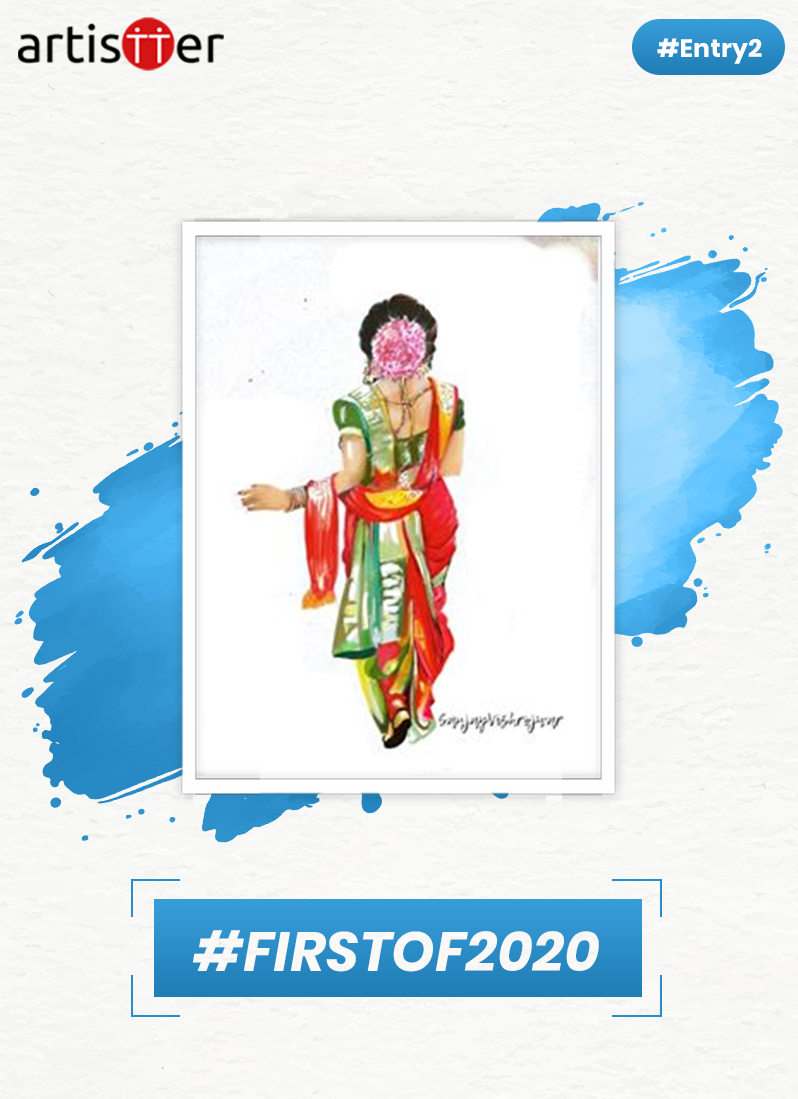 3. The Bengal Tiger
See the piercing look of Bengal Tiger. Like us, you also can feel the strong vibes of this tiger through this painting. Give a huge shoutout to our painter. We suggest, if you loved this art, pick your paint & brush and get started!!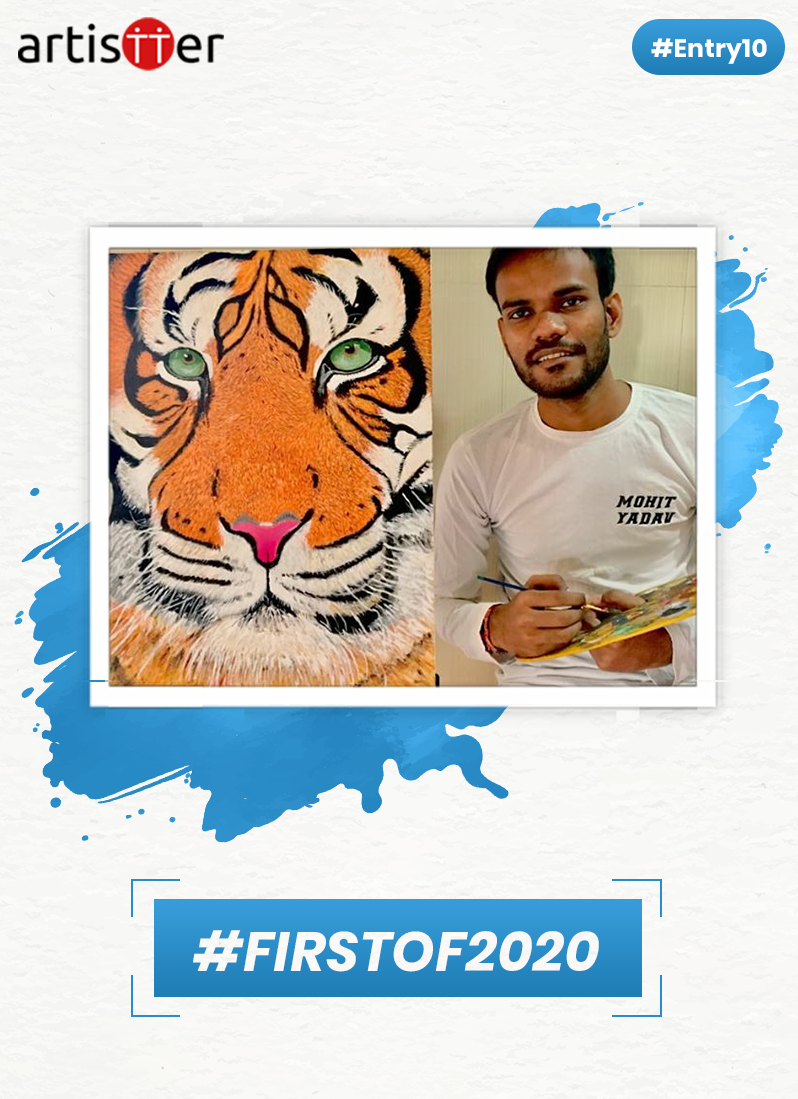 4. The Killer Eyes
That's how beautiful eyes can look with Kashmiri's traditional attire. The artist has finely painted to show its audience how the eyes of Kashmiri woman can make you fall in love with. We can't deny this fact that ethnic dress is also doing wonder in overall look but still, those eyes have stolen our hearts.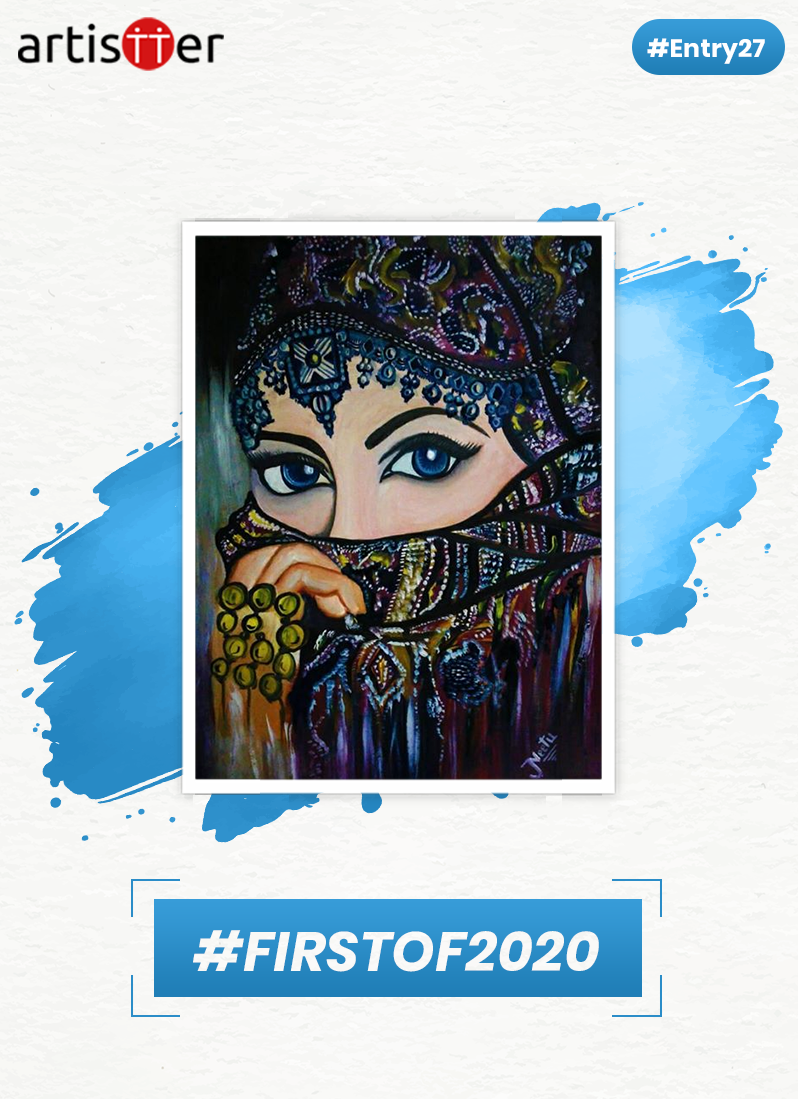 5. The Rain can't really be felt without PeaCock Dance
Whenever we remember beautiful rain in the burning hot weather, the first image that comes in our mind is Peacock. That soothing sounds and dancing visuals with beautiful colorful feathers. Thanks to our artists for creating this portrait and making us remember those unforgettable memories of rain through this painting.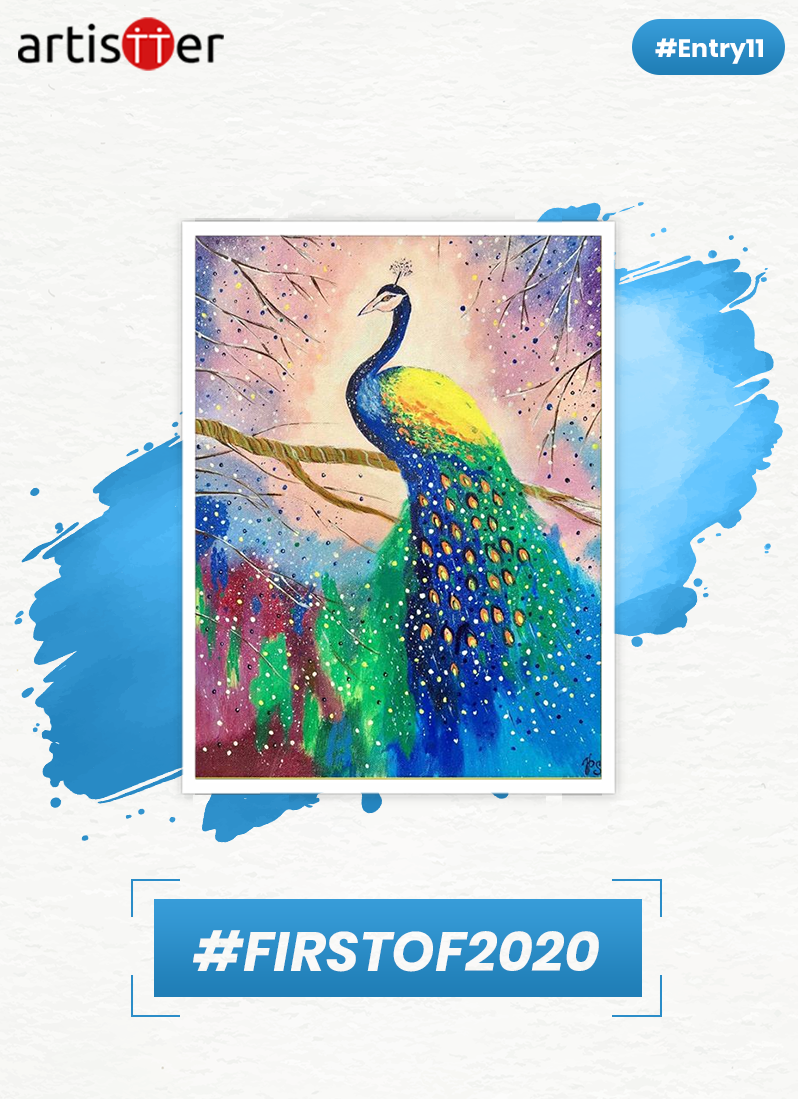 6. The Western Woman
In the era of Women Empowerment, a woman tries to show their freedom by adopting a modern look no matter which culture they belong to. In this picture, the artist is trying to show the modern look as a symbol of freedom. Those sunglasses are magnifying the overall look and making the right combination with a red scarf. Let's appreciate this creator for showing women empowerment through his art.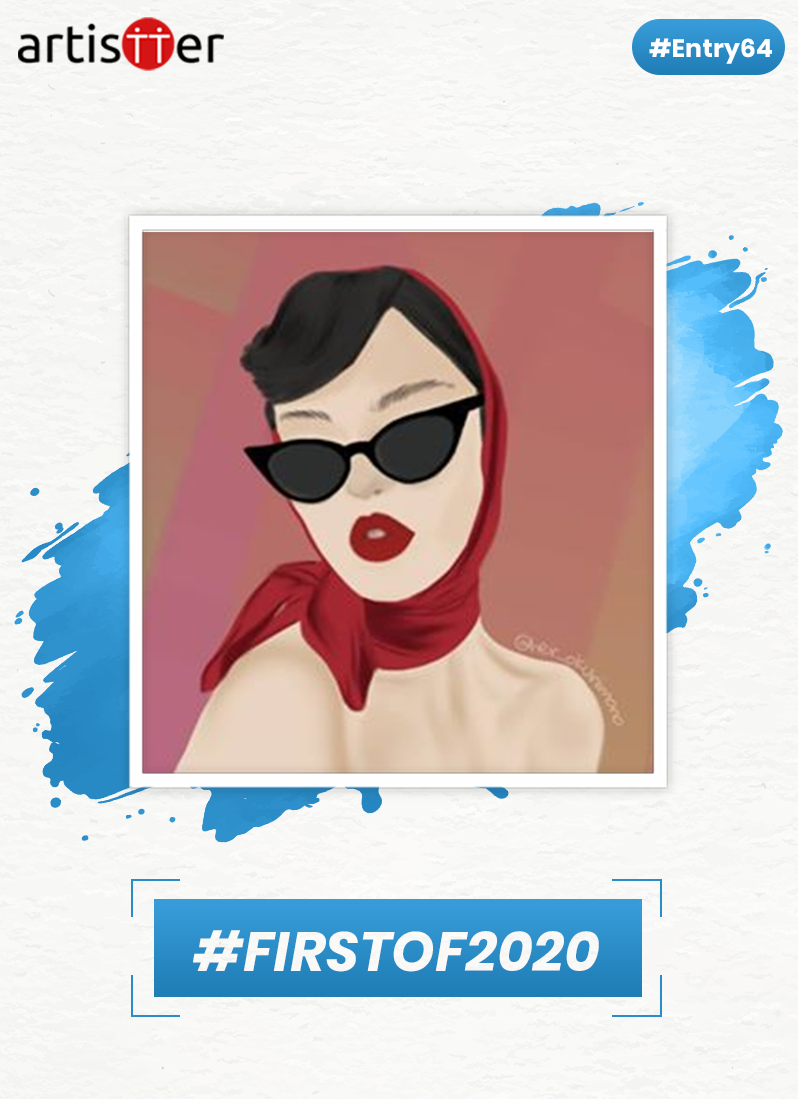 7. The Curious Child
What is your first reaction after watching this painting? Don't lie! Isn't this painting reminding our childhood curiosity about everything? This cute child is drenching in rain. You can see the happiness on his face when water droplets are touching his body. A huge thumbs up for our artist.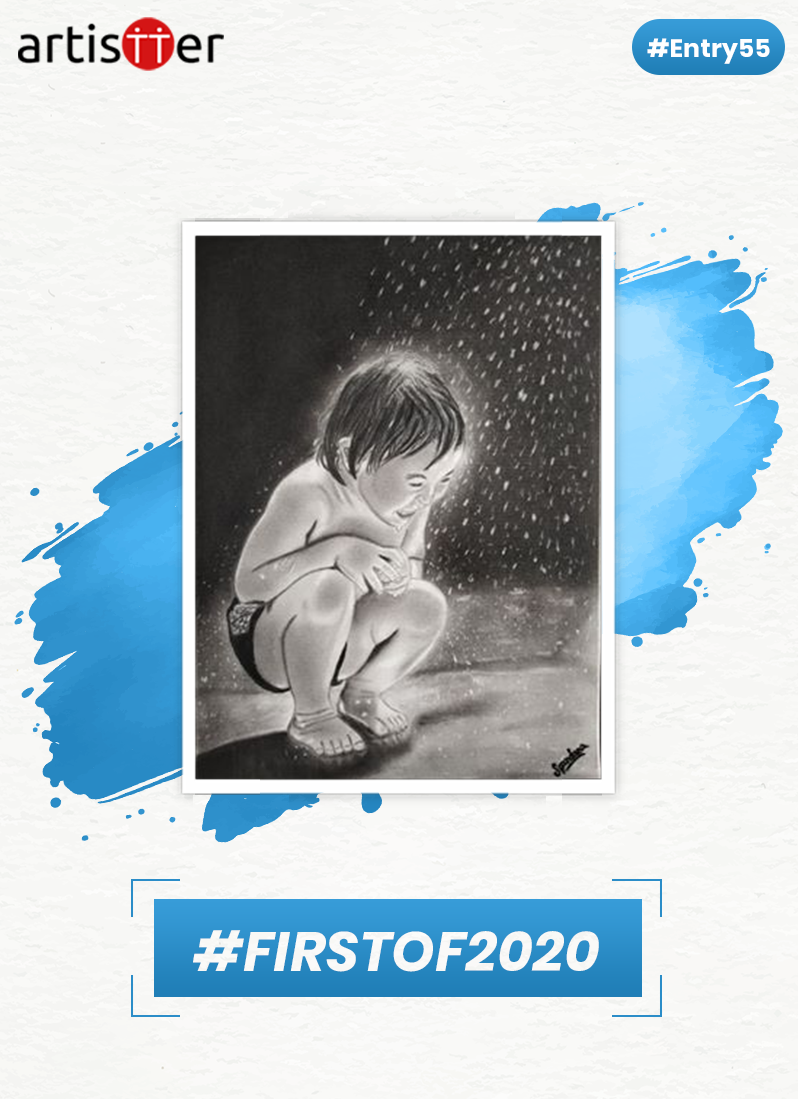 8. Get the Peace with Lord Buddha
Lord Buddha is a sign of peace in himself. Just imagine the river is our mind. This fish is moving directionless as our thoughts move in our minds. Experience the stillness like the Lotus flower in a river while observing our chaotic thoughts like fish movements by remembering Lord Buddha.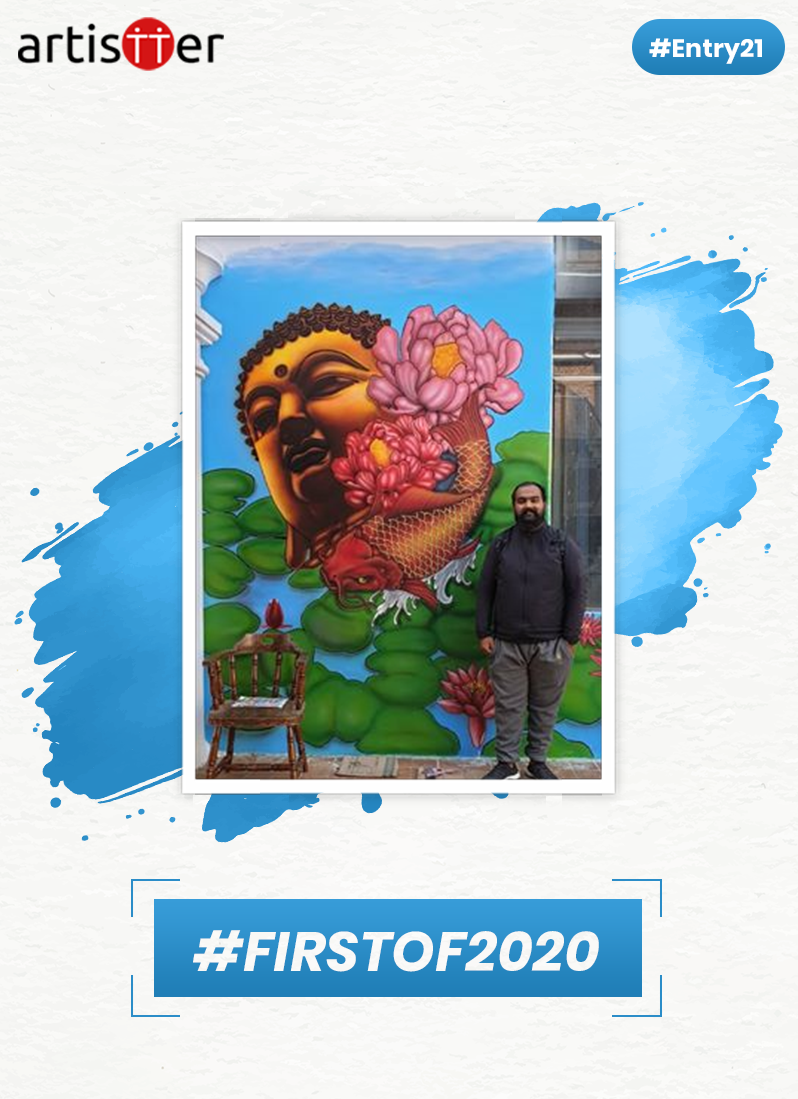 9. Nature in the Night
Have you gazed at the full moon in the night? If yes, you must have felt that peaceful calmness of nature. Nature looks more beautiful in the night. That's what the painter portrayed in this picture!
Let's appreciate our talented artist though our likes and comments.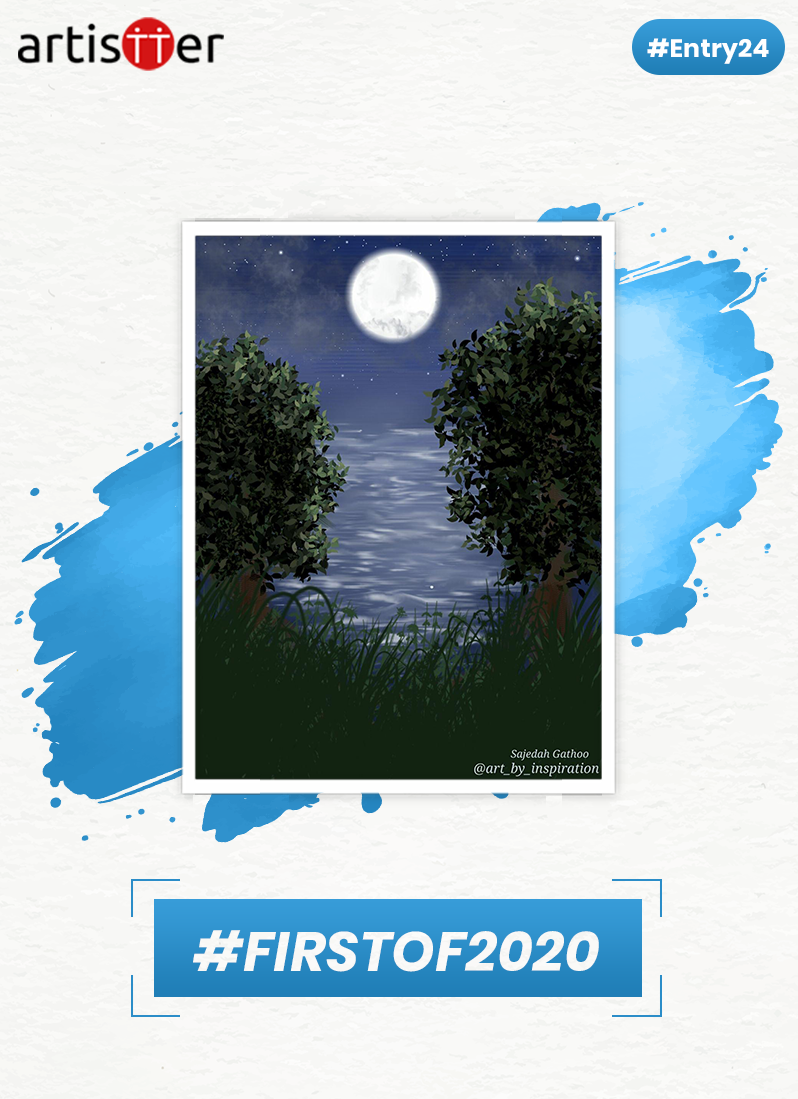 10. Swag of Rapper
If you are a hip-hop music lover, you must be familiar with Rap culture. Rap gives freedom to express our thoughts through rhyming which is pleasing to listen for the audience. The rapper does it with its unique swag style. This artist dedicated his art style to giving a tribute to this rapper. Give him a huge shoutout!!!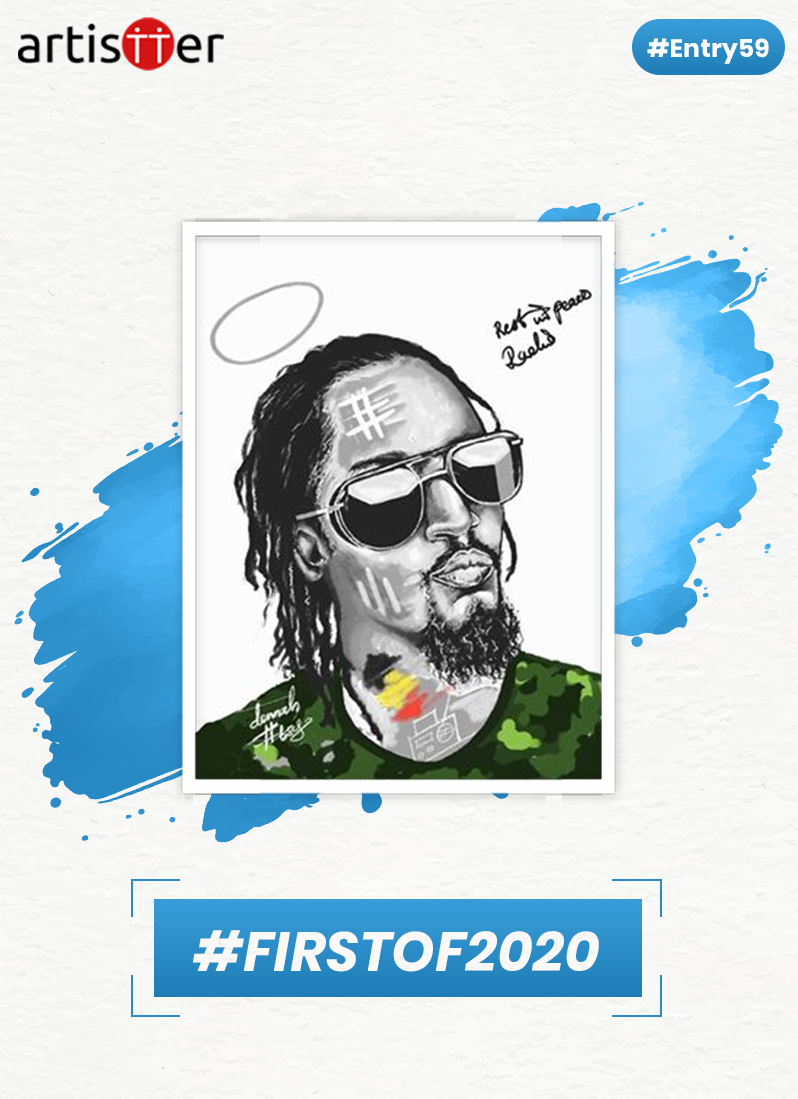 Thank you again all of you and we hope to see you in future events and competitions.