The time has arrived! After months of hard work and dedication, we are delighted to announce that Artistter's online marketplace "mART" is now open! https://www.artistter.com/marts
The new e-commerce art marketplace is built specifically for artists in mind. Our innovative platform empowers sellers to showcase what they love and helps buyers find what they love.
Exciting Offer: To honor our founding members, we are very happy to offer "An Early Bird" PREMIUM store package at no cost for exclusive 3 years. This is a limited time offer valid till November 22, 2018, so grab this golden opportunity to exhibit your talent worldwide and start monetizing with your creative skills.
Benefits of being Early Bird Artist:
NO payment for Premium Store Package subscription for next 3 years.
No bank or credit card details required to avail this offer.
Unlimited Listings in your Store.
Premium Store Listings stays on the top on Artistter.
Premium Store Badge on Store Profile Page.
Lowest Commissions on your sales.
Free Assistance from team Artistter to create your Store and upload Listings.
Offer Terms:
Offer is valid for Artistter members only. If you're not a member yet then first Create Your Account (it's FREE) and follow the steps below.
To avail this offer, you need to first open a store on Artistter on or before November 22, 2018. Click the link https://www.artistter.com/marts/listings/startup and Choose Premium Package Membership for Early Birds to create your store.
Till 3 years, you can avail the benefits of Non-restricted Premium Membership Package. After then, it will be automatically be downgraded to the Basic package. If you want to upgrade to the Premium store, then you can subscribe to available Premium Packages or you can choose any other package as per your requirement.
No Subscription Fees is required to avail this offer.
Only subscription to Premium package for 3 years is free. For any successful transaction from your store, Artistter will keep its fare commission (lowest for premium store) and deduct payment gateway fees of PayPal or PayUmoney as required to process an online order and transfer the balance money back into your PayPal or PayUmoney account.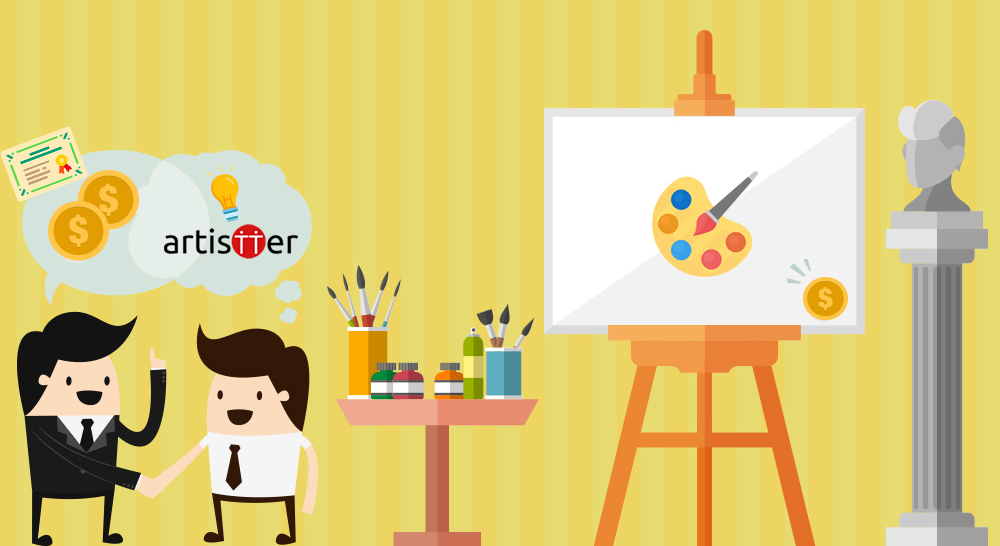 If you face any issues in opening your Store or uploading Listings, then please read the FAQs and Tutorials which will get you going
Popular FAQs and Tutorials about opening Store and uploading Listings:
If you still do not find resolution to your query, then feel free to reach out to our support team to assist you for Free 24x7 at below details:
Email: help@artistter.com,
US Toll Free: +1 (866) 402-4402
India Support: +91-9545644145 , +91-9970854469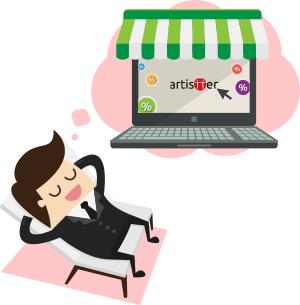 Cheers!

Artistter Team
www.artistter.com